2377 Miller Ferry RD SW

Calhoun, GA 30701

706-671-3756

706-602-0848

 762-201-2338

We've been raising  English Springer Spaniels for 30 years.

We have had Springers for over 30 years.

All our Springers are AKC & CKC registered,  and come with health guarantees.

We are located in Calhoun Georgia on a farm with plenty of room for our dogs to be Springers. 

They are the only dogs we raise . This is a picture of my very 1st English Springer Spaniel. I had her for 7 years (never raised puppies) she was the greatest dog I ever owned. Somebody stole her, I was heart broken.

                           When I Am Old

             I shall wear red and old sweatshirts.......and a bandana over my long silver hair...........and I shall spend my Social Security checks on my dogs.........and sit in my house and listen to my dog's breathing. You will understand when you are old....... if you have dogs to love also.






 author unknown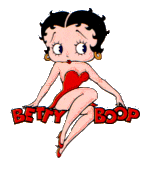 This page was last updated: May 9, 2018