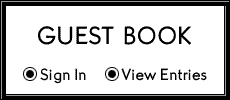 Hello and welcome to Barbara's Springer Spaniels! Founded by Barbara in 1982, we have been proud members of the AKC for over 40 years! Barbara's Springer Spaniels was a dream come true for us and we can't wait to help you find the perfect puppy to add to your family!

Below you will find pictures of our available puppies. If you are interested in purchasing a dog, please send a non-refundable $200 deposit via Venmo or PayPal to secure your puppy. 

Barbara's Springer Spaniels

         Yes, we do! We offer free delivery up           to 50 miles. After that, we can           deliver up to 200 miles for a fee.

Will my puppy have shots?

​         Yes, all puppies leave with shots           up-to-date! All of our puppies come          with a health guarantee, shot record,          and AKC or CKC Registration.

What do I need to bring if I am picking up my puppy?

         We provide a travel kit which          consist of a collar and leash, 1          small bag of puppy food, wipes,          rubber gloves, and all of the          paperwork including shot records          and registration!

What is your address for pickup?

​         2377 Miller Ferry Road SW,          Calhoun, GA 30701

What is your phone number?

​         Johnny's Cell: 706-671-3756

         Barbara's Cell: 762-201-2338

         Home Phone: 706-602-0848

Where do I send my deposit?

         We accept Venmo or PayPal.

​         Venmo: Johnny-Garland-1

         PayPal: bgar646957@aol.com

When do I send the rest of the money? ​

         At the time of pick up!​

How long will you hold a puppy for me?

         We hold puppies up to 11 weeks​

What kind of food do you feed the puppies?

         We feed Purina Puppy Chow, but               you can change food. Just make          sure to read the back of the bag for          instructions on how to transition                 your dog between food so they do          not get an upset tummy!​

Sire & Dam of Current Litter 

ga boy                                          Macey

sold to daniel boy  2 liver and white $850.00

puppies born 7-23-2022 will be ready for new loving homes 9-17-2022

​for sale girl #1 liver and white $950.00

sold to cynthia girl #2 liver and white $950.00

sold to mike and elice boy #1 liver and white $950.00

for sale boy #2 liver and white $950.00

for sale boy #3 liver and white $950.00

for sale boy #4 liver and white $950.00